VBS Power UP
Don't let your kids miss out on this awesome Free Community Event happening this summer! They'll have an awesome time each day at VBS POWERUP with daily special guest appearances from their favorite video games like Super Mario Bros and Minecraft, just to name a couple!  They'll have the time of their lives getting in on games, crafts, snacks, drama, and watching our new POWERUP skit at the end of each day. Plus, your kids will also have the opportunity to contribute to something meaningful and support several non-profit organizations throughout the week! Whether they normally like VBS or not, they are sure to love VBS POWERUP.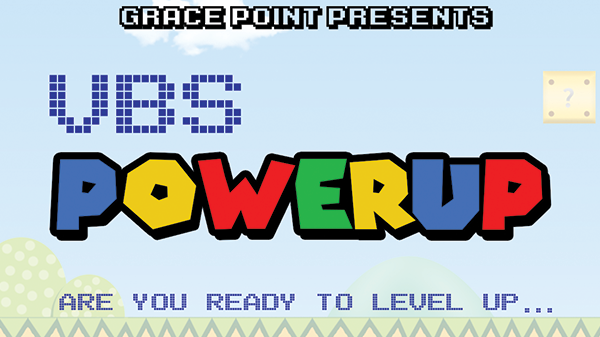 VBS Family Day
We invite you and your family to join us for VBS Family Day as we celebrate an awesome week of VBS together! You won't want to miss this special Sunday as we invite the characters from our VBS skits each day to join us for worship and watch the final skit on Sunday morning! You and your kids will have a blast!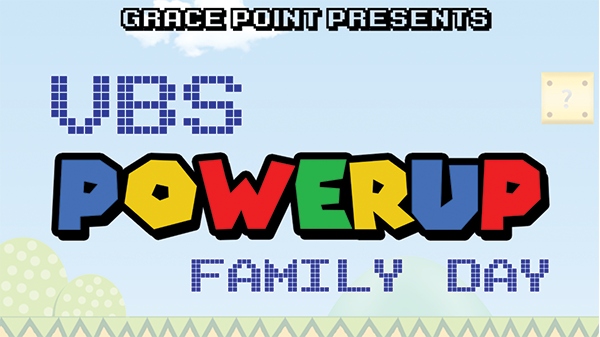 Grace Groups Leadership Dinner
If you lead a Grace Group or are interested in helping us start a new Grace Group, we would love to invite you to join us for our Grace Group Leadership Dinner on Aug. 16th from 6-8 PM at the Grace Point Center! During this dinner, we're excited to cast vision for the future of Grace Groups, help define what Grace Groups are and why they're such an important part of our mission and vision as a church, provide some helpful training on leading a Grace Group, and celebrate some of our new Grace Groups getting started!
GraceKidz

Leadership Dinner
If you serve with GraceKidz or are interested in serving with kids at Grace Point Fellowship, we would love to invite you to join us on August 23 from 6-8 PM for our GraceKidz Leadership Dinner! We're excited to celebrate all the God has accomplished through GraceKidz, say thank you to all of our wonderful volunteers, and cast vision for the future of our GraceKidz Children's Ministry! If you have questions, you can contact Emily at Emily@iamgracepoint.com.