Impact Conference
Are you interested in learning more about global missions and how you can be involved? Join us for this one-day conference, led by international missionaries with the International Missions Board, as they share more about what God is doing globally and how you can be a part of the work! Spots are limited, so if you'd like to attend, be sure to email Pastor Reagan at [email protected].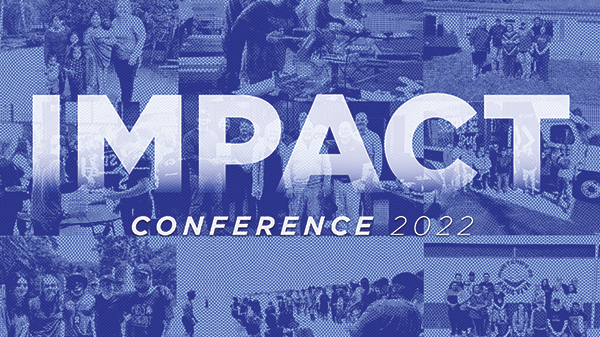 Christmas in Springboro
Grace Point Fellowship is so excited to participate in Christmas in Springboro once again this year! Join us on November 18th and 19th to help us build our Christmas Float and walk in the annual parade! The floating building will take place on November 18th @ 6:00 PM at Grace Point and then join us to walk in the parade on November 19th at 9:30 AM in the parking lot of Clearcreak Elementary School in Springboro!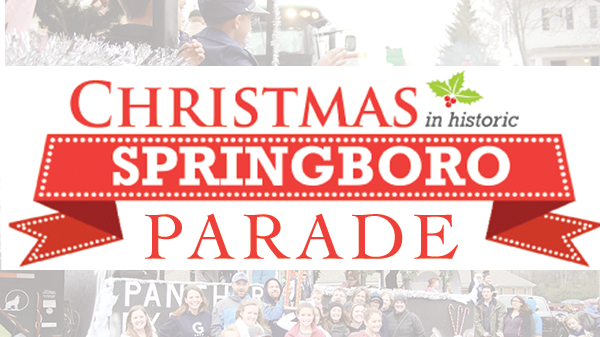 Servant Leaders Thanksgiving Dinner
If you serve at Grace Point Fellowship in any capacity or would be interested in learning more about joining one of our serve teams, we would love to invite you to join us for our Servant Leaders Thanksgiving Dinner on November 20th as our way of saying thank you for all that you do. Plus, you'll have a chance to learn more about all that God has in store for 2023 and beyond. Be sure to sign-up below to let us know you're coming!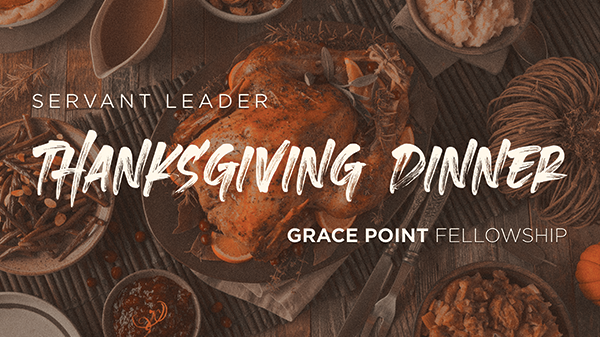 Men's Breakfast
Join us for our monthly Men's Breakfast at Grace Point Fellowship, happening on the 4th Saturday of each month. This is a chance to connect with other Men who desire to grow in their relationship with God and become more of the Men that God has created them to be.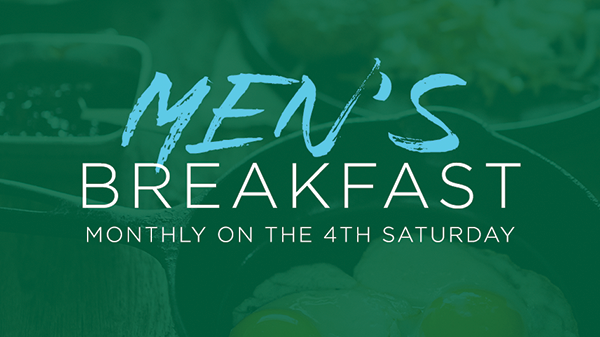 Target Dayton – Vintage Grace Serve Day
What better way to serve the needs of our community during the holidays than by serving the homeless? Join Vintage Grace on November 26th to serve the Homeless population of Dayton with Target Dayton as a way to share the love and grace of Jesus with our local neighbors. If you'd like to be part of this service opportunity, you can click below to register and contact Pastor Paul for more details at [email protected]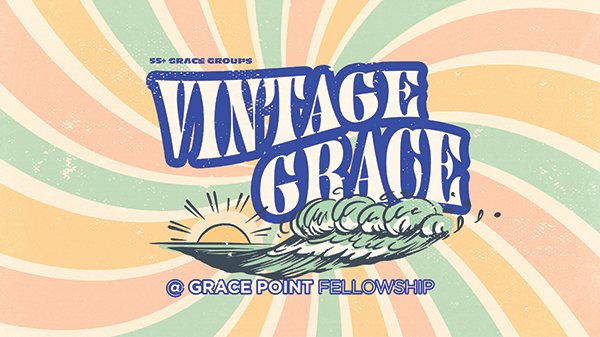 Child Dedication Sunday
At Grace Point, we believe in raising up the next generation of Jesus followers and invite families to prioritize their role in praying for and disciplining their children. As a church, we love to take time during our worship services to pray over children new to your family as you begin this journey together! If you have a child you would like to dedicate to the Lord, be sure to register by clicking the button below.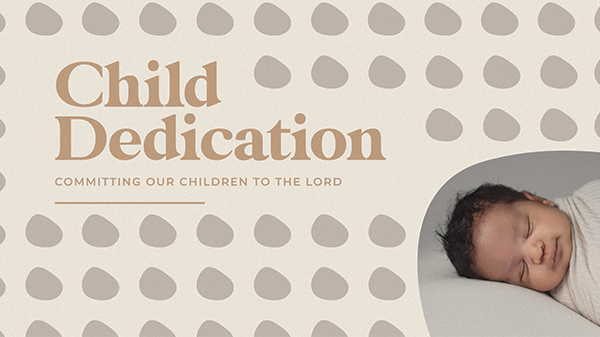 GraceKidz Christmas Musical
Join us for our annual GraceKidz Christmas Musical on the evening of December 4th at 6:00 PM as your kids lead us in worship and tell the story of Christmas. If you would like your child to be involved with the Christmas Musical, be sure to contact Emily Temple at [email protected]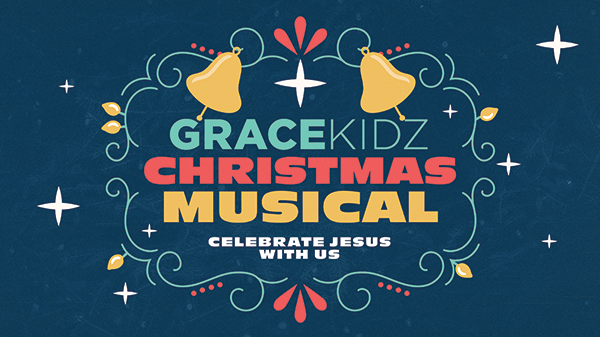 Next Steps Lunch
New to Grace Point? Interested in learning more about what it means to be part of the team? We'd love to have you join us for our Next Steps Lunch with the Pastors to learn more about the mission and vision of Grace Point, hear our story, and find out how you can get involved or become a member!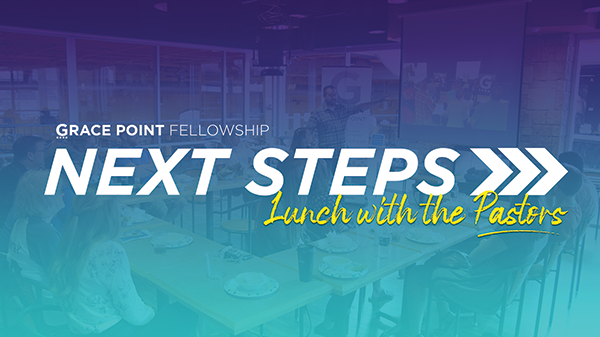 Christmas Eve Services
Christmas is one of our favorite times of the year at Grace Point Fellowship and this year presents us with a special opportunity to celebrate on Christmas Eve! In an effort to give you time with your family to celebrate the birth of Jesus in your home, we are moving all worship services to Christmas Eve, December 24th at 4:00 PM & 5:30 PM.
Make plans to join us with your family for this special Candle Light Christmas Eve worship experience, complete with Christmas cookies, hot cocoa, and a time of Christmas worship!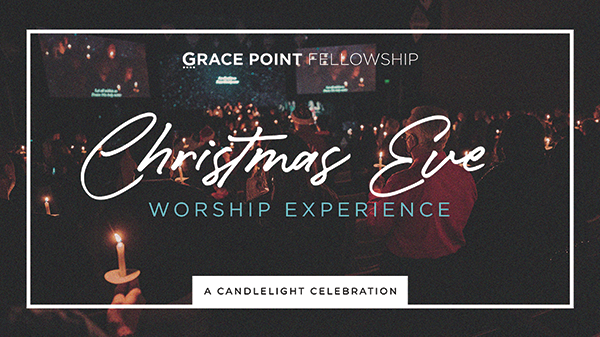 New Year's Services
Join us as we celebrate all that God accomplished in 2022 and pray for all that God has planned for 2023 at Grace Point Fellowship. We're excited to kick-off the New Year in prayer and worship as we look expectantly to the future, trusting God to keep his promises and build his Kingdom! For this Sunday only, we will be moving to two services at 9:30 & 11:00 AM.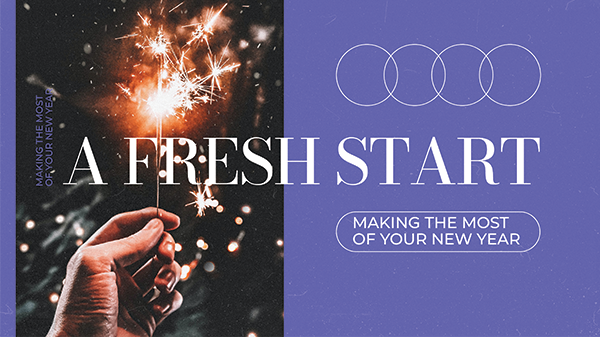 Winter Retreat 2023
The Exit 38 Students of Grace Point Fellowship would like to invite our students to join us for a weekend they will never forget in the Gatlinburg/Pigeon Forge, TN area at the Strength to Stand Winter Retreat '22. We will leave early morning Saturday, Jan. 14, and return the evening of Monday, Jan. 16. Students will have a chance to engage in worship, hear power teaching, and encourage each other in a way that will challenge them to become all that God has created them to be!