Give to Help a City Know Jesus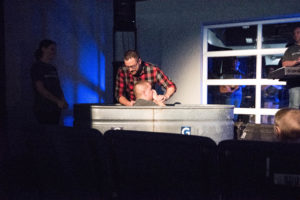 Thank you for helping support the start of Grace Point Fellowship, a ministry that will reach people for years to come in the Cincinnati/Dayton area. Within our region, there are 3.3 million people who live here and about 2.8 million people who are without Jesus. That's enough people to fill the Great American Ballpark 65 times! At the heart of Grace Point Fellowship is a desire to see that number drastically decrease as God works through us to help others know the grace of Jesus and take the next step towards becoming passionate servants His kingdom.
Give by Check:
Make your checks payable to "Grace Point Fellowship" and mail your tax-deductible donation to:
Grace Point Fellowship, 180 Pasture Ct, Springboro, OH, 45066.
**Note: Please refrain from putting our personal names on your check.**
Give Online:
To share a gift online using your credit card follow the link below to use our secure online portal.
*Contact Pastor Spencer at Spencer@iamgracepoint.com for assistance with online giving.
We can not begin to explain how grateful we are for your generosity and thank you so much for your tithe, offering, or support to Grace Point Fellowship! As a registered 501(c)(3), you will receive a contribution letter for your taxes, which will be sent to you at the end of the year.